Magnetic Pulleys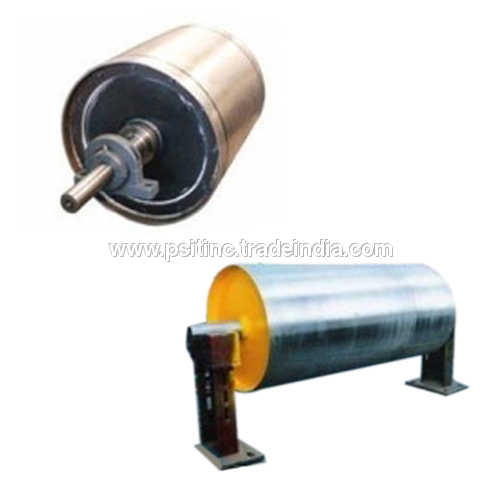 Magnetic Pulleys
Price And Quantity
Product Specifications
Product Description
Magnetic Separators and Pulleys
At PSI Technologies Inc. we offer a wide range of Magnetic Separators & Lifting Magnets. They have use in diverse industries including Coal, Food, Ceramic, Chemical, Aggregates, Glass, Minerals Processing, Metalworking, Pharmaceutical, Rubber, Plastics and Recycling. These products offer a right solution to the process applications. They are just perfect in terms of cost, power, equipment protection, convenience and product purity. Also, we keep up with the concepts of lower maintenance costs, high production rate and safety in heavy engineering applications.

We have pioneered the magnetic solutions for many problems, and are able to provide industry-specific solutions. The Magnetic Separator is an essential process equipment in the mineral industry, where magnetic material extraction and ferrous material recovery from process lines are performed. Permanent Magnetic Separators with appropriate magnetic strength are available for all applications.

Products Application:
Magnetic Separators for Food & Process Industry
Permanent magnet drum machines: For removal of ferrous contamination
Permanent magnet drums: For ferrous contamination removal
Plate magnets: For arresting of ferrous contamination
Grid magnets: For arresting of ferrous contamination
Magnetic humps: For ferrous contamination arresting
Magnetic Separators for Mineral-extraction-plants & Crushing-plants
Suspension magnets: For up-stream equipment protection
Over band magnets: For up-stream equipment protection
Cross belt magnets: For self cleaning
High intensity magnetic drums: For ferrous removal / mineral extraction
High intensity roll magnets: For ferrous removal / mineral extraction
Magnetic Separators and Lifting Magnets for applications of machine shop
Magnetic lifting solutions for different applications of component lifting, such as:
Permanent Lifting Magnets For Component Lifting
Circular Lifting Magnets For Scrap Lifting
Magnetic Floor Sweepers For Shop Floors' Scrap Collecting

Apart from our broad variety as a part of standard manufacturing program, our application team helps you choose the right equipment for your particular application, and also develop customized solutions.
Specification
| | |
| --- | --- |
| Type | Magnetic Pully |
| Brand | PSIT |
| Diameter | 150 mm to 1500 mm |
| Capacity | 4 ton |
| Power Source | Motorized |
| Pulley Web Style | Solid, Spokes |

PSI Technologies Inc.offers an extensive range of Magnetic Pullies:

200 mm dia to 1000 mm dia.
Could be built-to-suit your requirement
300 gauss to 2000 gauss could be offered
Higher Gauss value magnets could be offered for critical applications
Trade Information
Cash on Delivery (COD), Cash Advance (CA), Cheque

50 Per Month